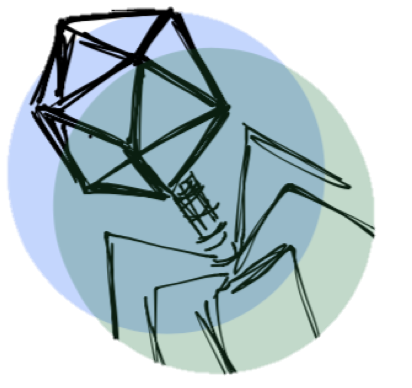 Viral Voyager
Viral Voyager is a website that shows a large-scale mapping of analysed metaviriome data collected from the Tara Oceans Project.
The Tara Oceans Project collected water samples data worldwide for shotgun metagenomic sequencing, and this data was then mapped to metabolomic pathways.
Users can play, explore, and download the genome dataset to gain understanding into the microscopic life living in Earths oceans. Explore the interactive map of samples, some example summaries, or download the data!
299 size-fractioned water samples were collected. Viral and bacterial DNA sequences were then aligned with BLAST and and associated to a biological pathway that is likely to be regulated by each viral DNA sequence using MetaPathways v2.5, Pathway Tools and the MetaCyc hierarchy. This dataset currently has 1050 different pathways that fall into 61 subcategories, which can be further organized into nine categories:
Biosynthesis
Energy-Metabolism
Degradation
Detoxification
Macromolecule Modification
Activation-Inactivation-Interconversion
Generation of Precursor Metabolites and Energy
Super-Pathways
Metabolic-Clusters
Please contact us if you have any questions.
Steven Hallam email: shallam@mail.ubc.ca phone: 604-827-3420.
Hackseq team leader: Arjun Baghela email: arjunsbaghela@gmail.com
Map of Viral Metabolic Pathways
Future Directions
In the future, Virus Voyager will update and integrate data sets and become the platform for global ocean biomes for both researchers and general audiences. These datasets can be found on MGnify's website: https://www.ebi.ac.uk/metagenomics/studies/ERP001736 https://www.ebi.ac.uk/metagenomics/api/v1/studies/MGYS00000410 https://www.ebi.ac.uk/metagenomics/api/v1/analyses https://www.ebi.ac.uk/metagenomics/studies/MGYS00001482 We will also explore more interactive and user friendly analytical functions utilizing the existing vast Tara ocean virus data set. We will look to complete a well documented manual script.